The Cursing Gourmet Tip of the Day:
Piggyback meals! Awesome idea for people who hate cooking, as well as anyone who is pressed for time during the week.
Piggyback meals simply mean taking one (or some) main ingredients from one night's meal, and turning the leftovers into a second (and even third) night's meal later in the week.
Here's one of my absolute FAVE piggyback meals:
Mmmm pulled pork… OMG I LOVE pulled pork. I love me some BBQ-sauced pulled pork sandwiches, with some mac n cheese and corn on the side.
I make my pulled pork in my slow cooker with a nice big pork shoulder. And I make a LOT.
Once it's cooked, and I pull the pork, I only return a small portion of it to the slow cooker with the BBQ sauce. The rest of the pork? Oh, don't worry, I have plans for you too 😉
Like maybe some Cuban sandwiches a couple days later, omg DELISH!
And I often save majority of the pork for my Pork/Rice/Bean Burritos. I make about 10, 2 of which are that night's dinner, 8 to freeze for future easy dinners.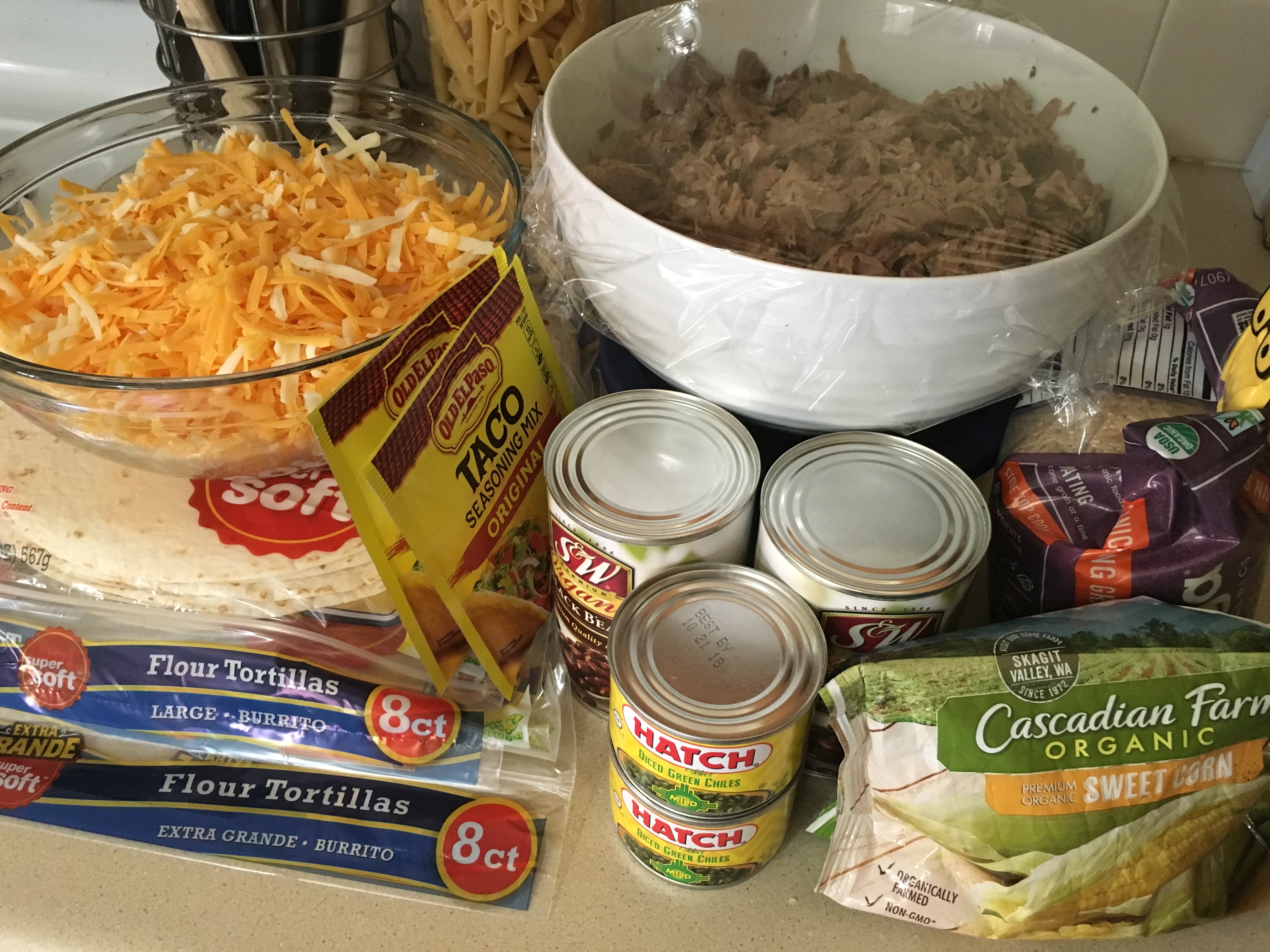 I do cook the rice for my burritos on the stovetop, but if you're into those microwaveable steam bags, it would literally take 10 minutes to put together 10 of these burritos, cause you don't have to cook any of the other ingredients…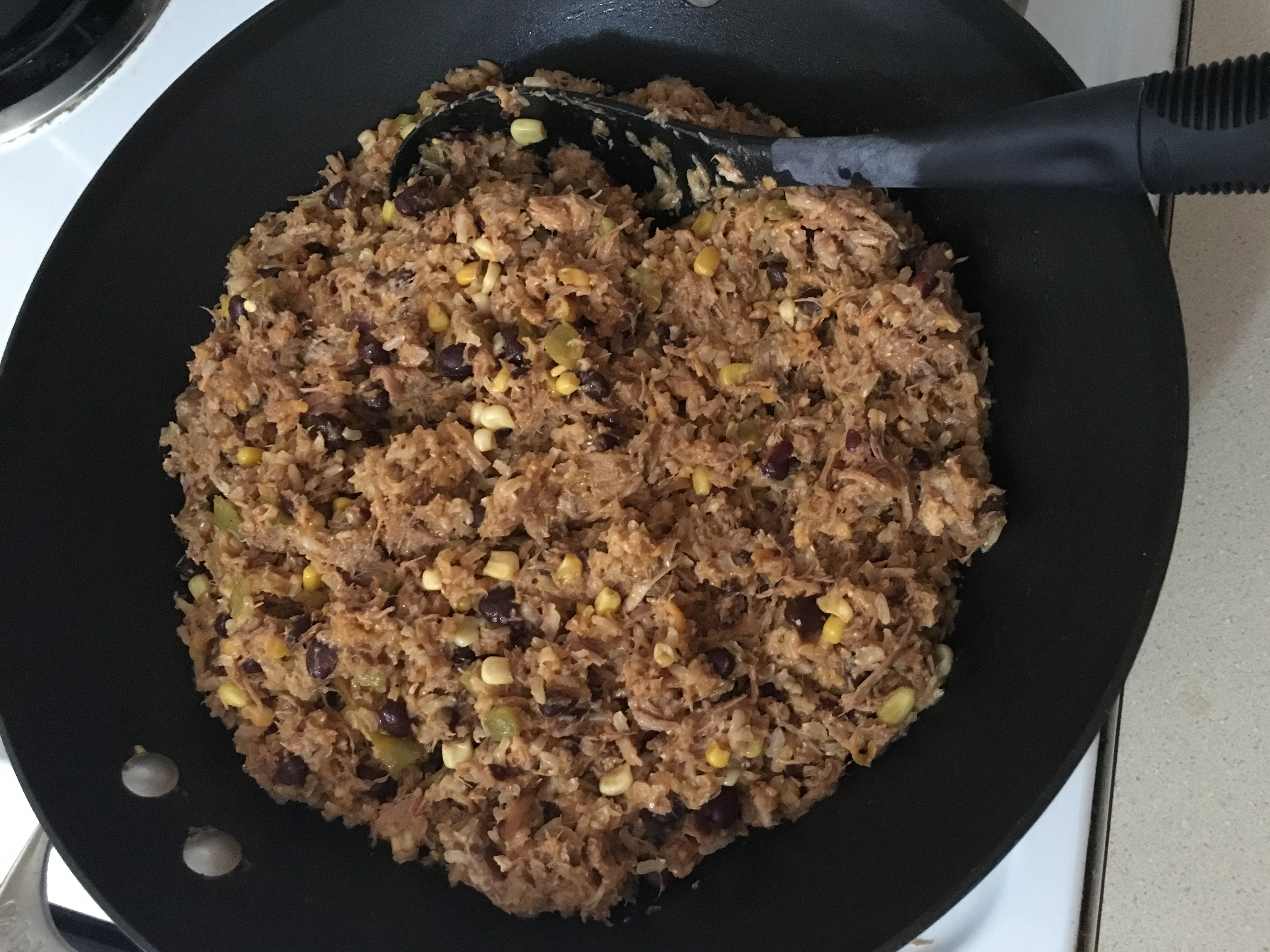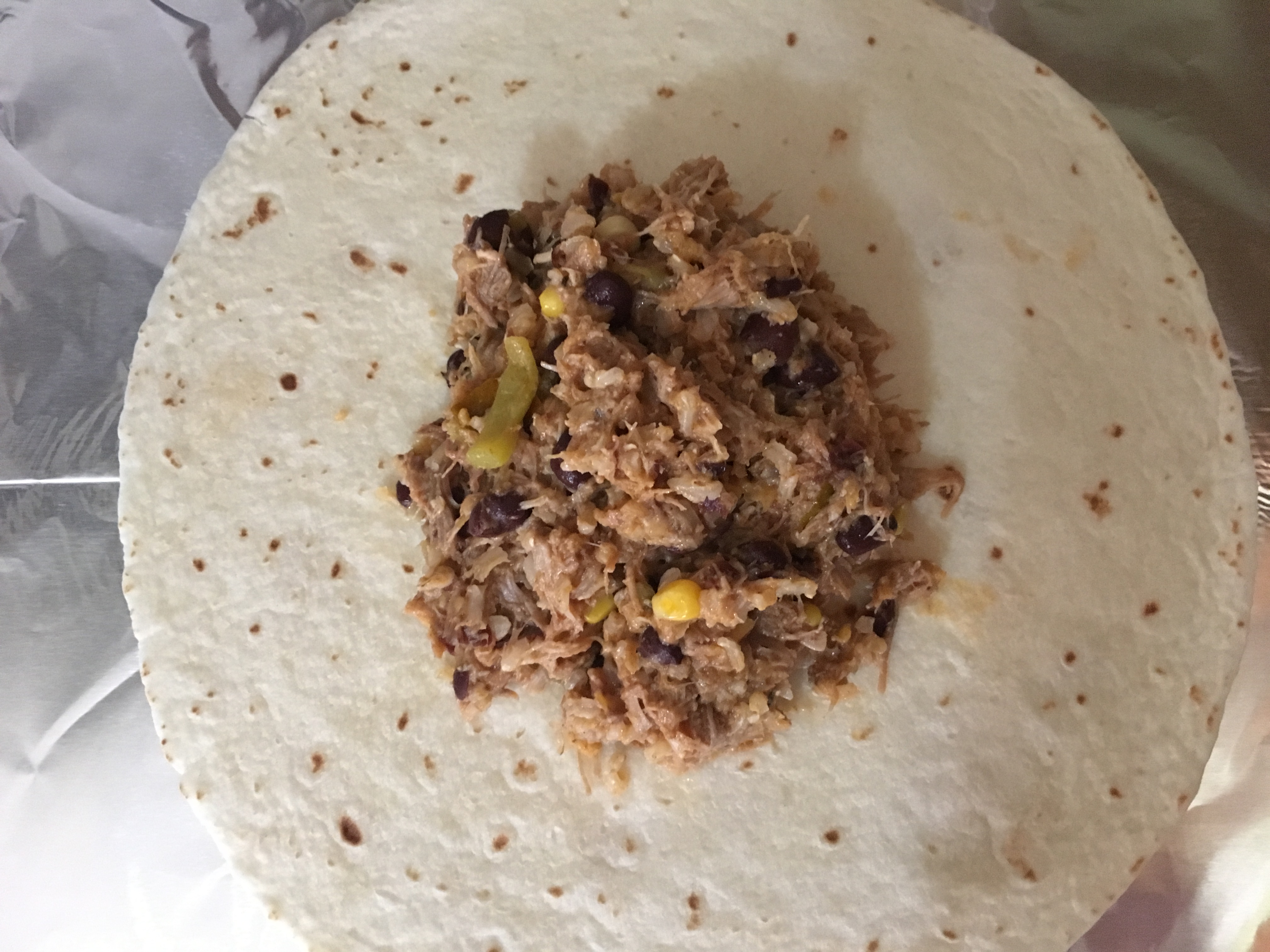 Besides the (already cooked) pork and the rice, I also include a can of black beans (drained/rinsed), a can of diced chiles, half a bag of frozen corn, a bunch of shredded cheese (Mont Jack & cheddar) and a packet of taco seasoning. I mix all the ingredients together, spoon a big pile into the center of burrito-size tortillas, wrap them up, and Voilà! Dinner that night, plus a bunch to freeze for future lunches or dinners.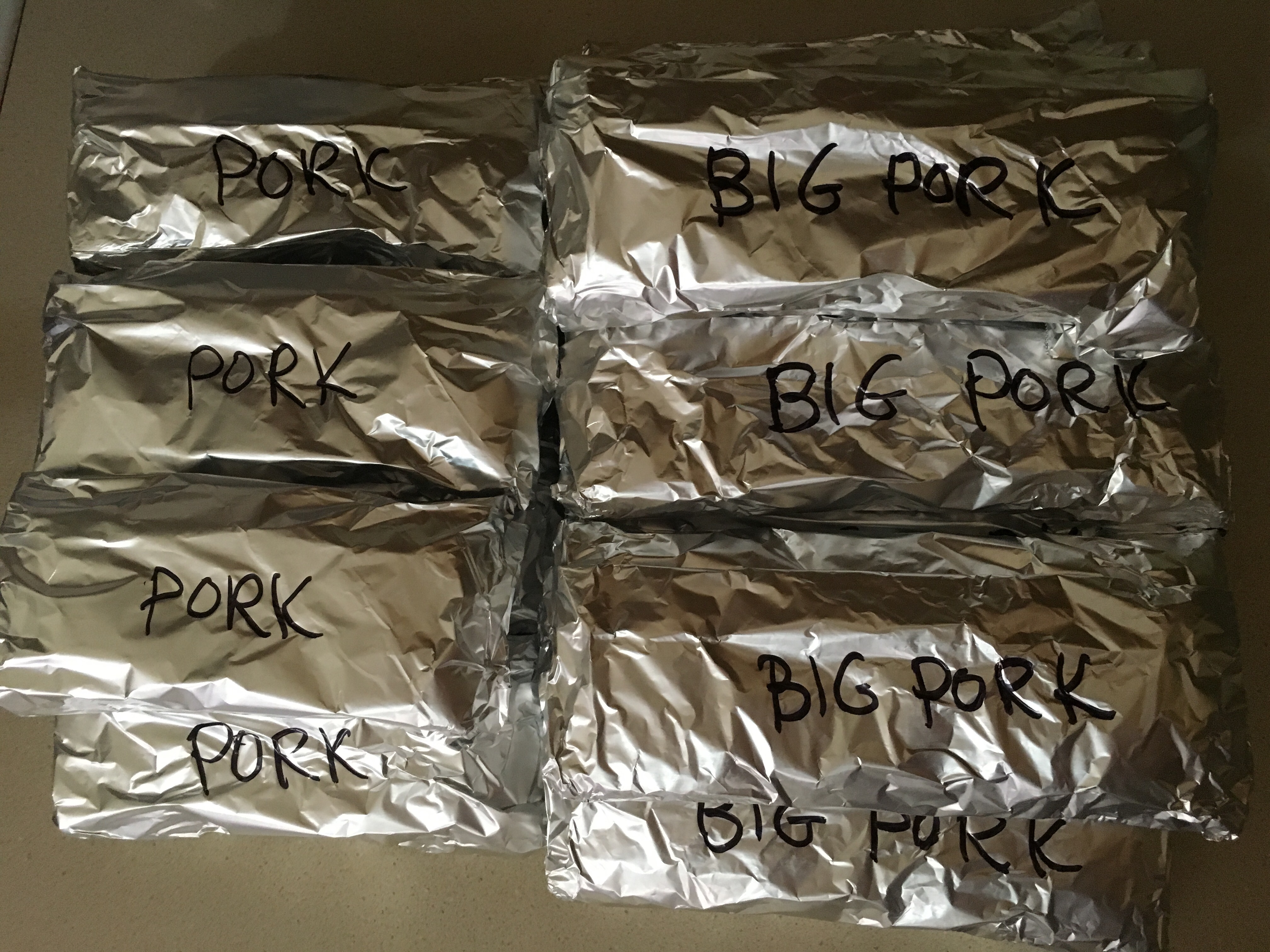 This is an example of one easy meal that I turn into MANY meals…
So what are YOUR favorite piggyback meals?