Well, perfect to me, anyway…
So I'm from northeast Jerz. You could pretty much throw a rock in any direction where I grew up and hit a bagel or pizza joint. All of which had better bagels and pizza than the best bagels or pizza you can find in Colorado.
Man, I miss good pizza.
So I've had to learn to live without easy access to a real slice… But thankfully, I don't have to live without good Italian food in general.
And if you want some delish homemade Italian food, the first thing you gotta know is how to make a good tomato sauce. So I make this marinara, inspired by the delicious sauce the Z's used to serve up. They made their marinara nice and smooth, a little sweet, a little spice, just the way I like it.
I use this sauce when I make chicken parm, spaghetti & meatballs, homemade pizza, and standard dipping sauce for anything that would taste good dipped in marinara.
So when I make marinara, I make a LOT of it.
Every time I make it, I basically make as much as I can fit in a stock pot. I'll use whatever is needed for that evening's meal, then freeze the rest in a couple different size quantities for future usage.
Italian has always been one of my favorite types of foods, but my love for it deepened in my cooking years… Because you can freeze most sauces! And maybe you remember one of my very first posts which recommends that cooking Haters use their freezers to their advantage. It is very easy to double or triple a sauce quantity without doubling or tripling your cooking time commitment.
So make some space in your freezer and cook yourself up a nice big batch of perfect marinara!
Ingredients
2-3 tbsps EVOO
2 yellow onions, diced
8-10 garlic cloves, minced
6 28-oz. cans San Marzano style crushed tomatoes
1 tbsp Italian seasoning
1 tbsp parsley
1.5 tsps salt
1.5 tsps sugar
1 tsp oregano
1 tsp pepper
1/2 tsp red pepper flakes
2-3 bay leaves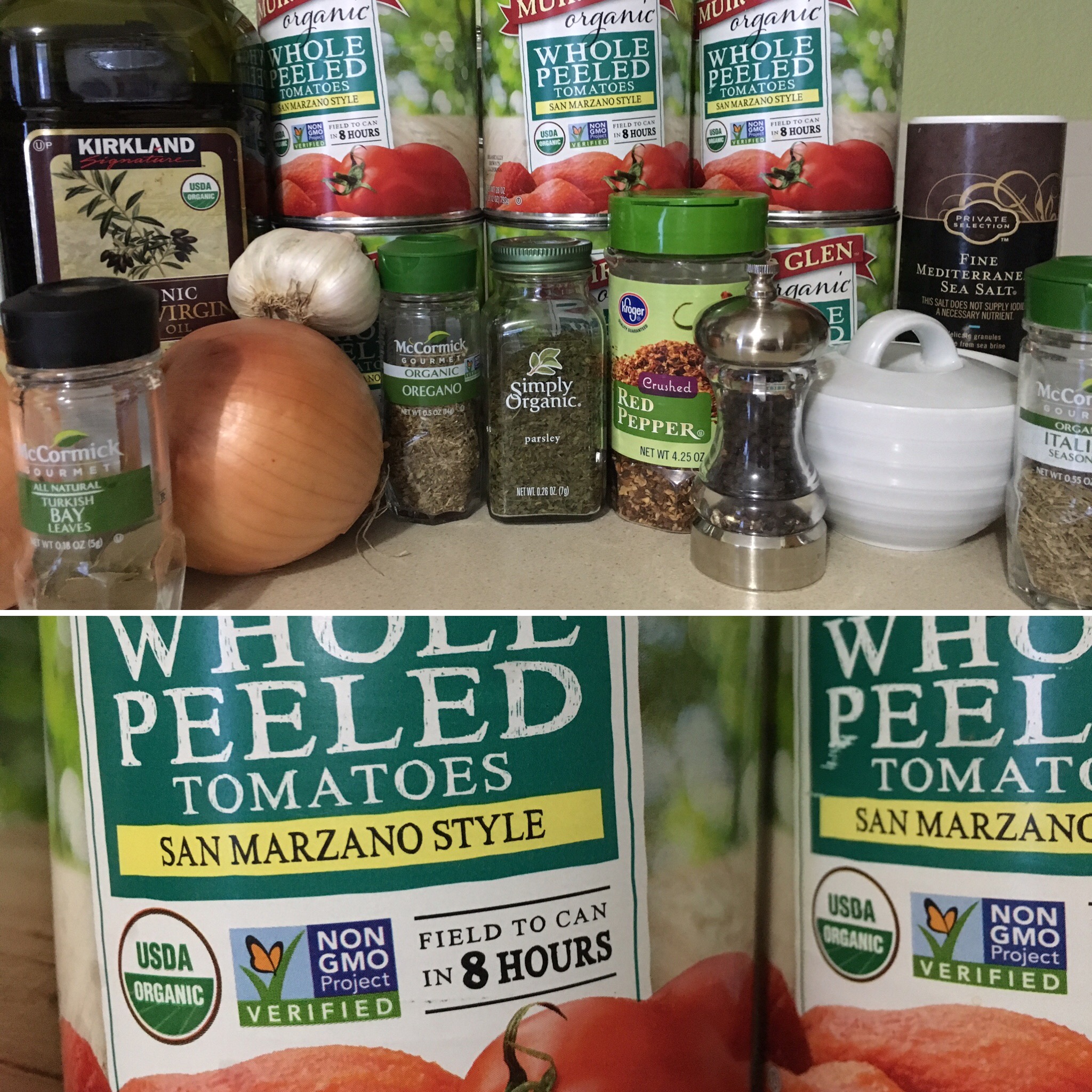 (So you can see I have canned "whole peeled" tomatoes. Ideally you'd want crushed tomatoes, but I'll take what I can get when I'm looking for San Marzano style tomatoes. Yes, apparently San Marzano's where it's at for the best marinara. I don't know WHY this is the case, it just is. I don't know WHY peanut butter and jelly go so well together, they just do. Stop asking questions! The point is, if you run into this dilemma, you need a blender, food processor, or immersion blender to chop up any whole tomatoes before you get this baby simmering.)
Directions
Heat up the oil over medium heat in a big stock pot and trow in the onions & garlic. Cook for 5-7 minutes, stirring a few times, then trow in the rest of the ingredients.
Bring to a simmer, and simmer uncovered for an hour, stirring occasionally.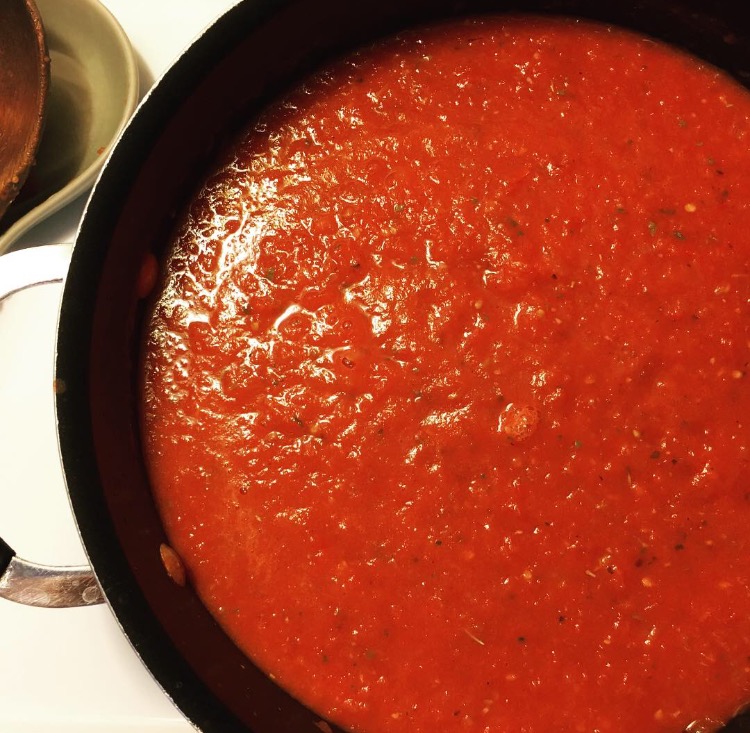 NOW DO A TASTE TEST. I taste my sauce straight up, but I always test it with a bit of Italian bread as well – The true test.
There are really only three things you would add at this point: Salt if you want your sauce saltier, sugar if you want it sweeter, and red pepper flakes if you want it spicier.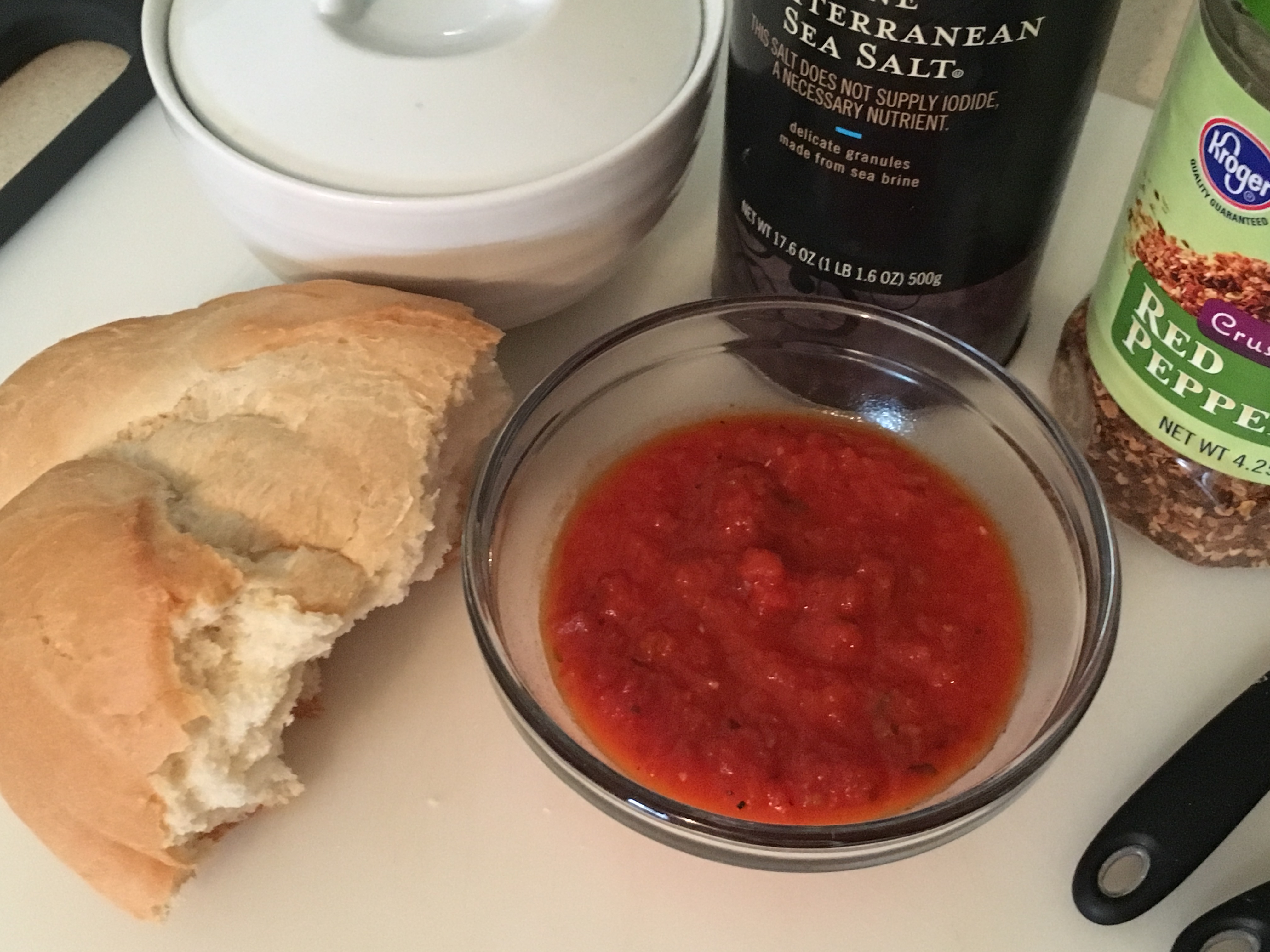 If you add stuff, simmer your sauce for another half hour. If the sauce is just right, then you're done, hon!
Well, not "done". You gotta at least make some pasta. Although I have actually witnessed someone eat this straight up like a soup one time…
Back in the Z's days, I once had a customer who ate a whole cup of this sauce. She thought it was a scrumptious little tomato soup. But it was served with her calzone, meant for dipping or pouring atop the calzone.
No biggie. We all had a good laugh and gave her some more of that delish sauce.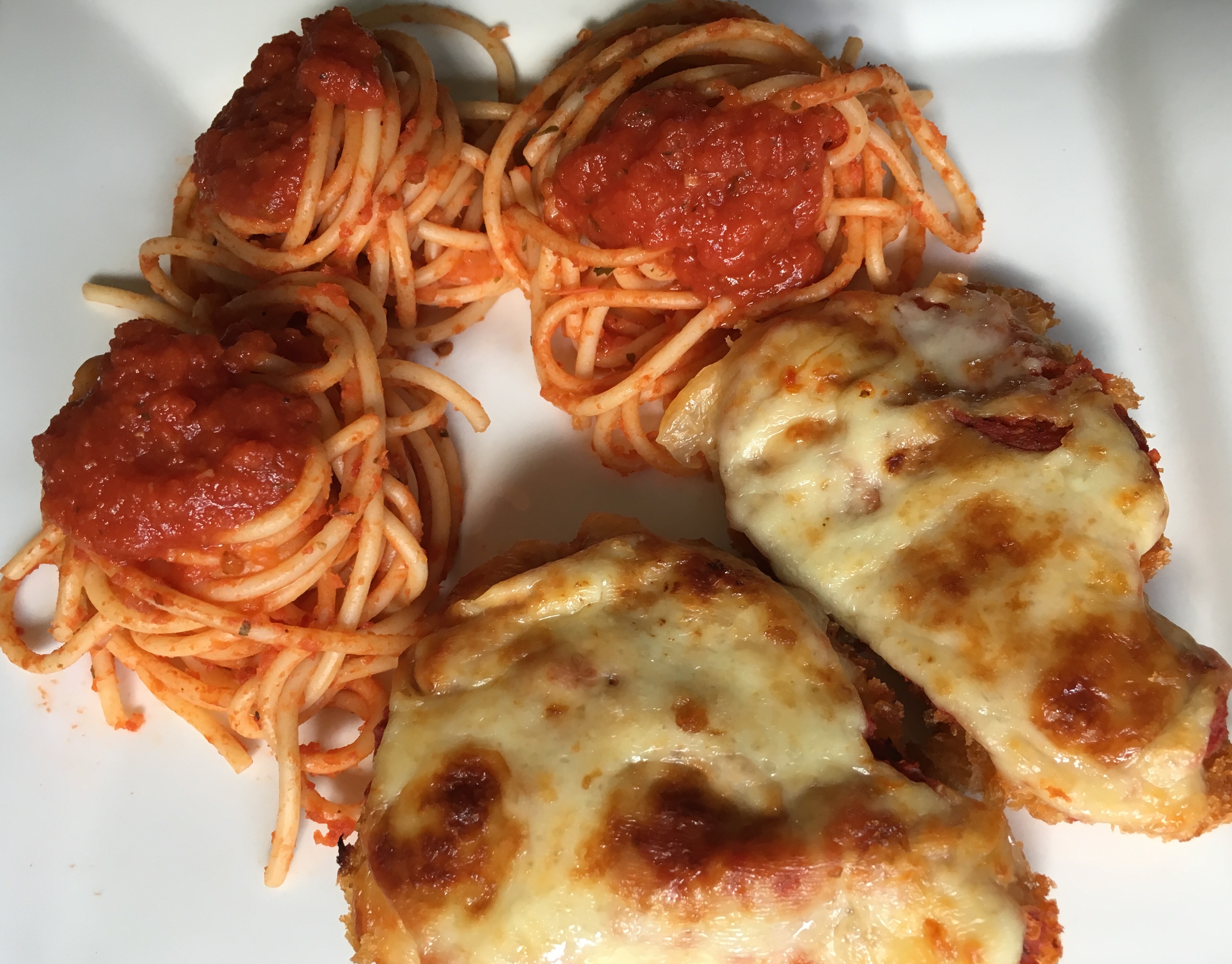 Servings: This makes a solid 16-17 cups of sauce, most of which I freeze in different portion sizes. (FYI, when I make chicken parm with spaghetti for two, I use about 3 cups of sauce. When I make homemade pizza for two, I use 1-1.5 cups.)
Time involved: 1:10-1:40 depending on how long you simmer. If you decide to modify the recipe to 1-2 cans of tomatoes, you can get away with simmering for just a half hour.
TCG Tip: Wear an apron (or something you don't give a shit about.) You ever notice how you only spill coffee on yourself when you're wearing white? Well this is not the same at all. If you make this quantity, filling a pot near to the top, there WILL be some spattering in the simmering phase.