The Cursing Gourmet Tip of the Day:
Download your grocery store's app.
I primarily shop at one grocery store chain and Costco. Kings has better selection and prices on the types of organic foods I buy than their competitors. Period.
So it makes sense for me (and anyone who shops primarily in one grocery store) to download their app.
I can browse the digital circular, just clicking the plus sign to add things to my shopping list. I can browse the coupon section for any special coupons. And the coupons then automatically load to my shopping card.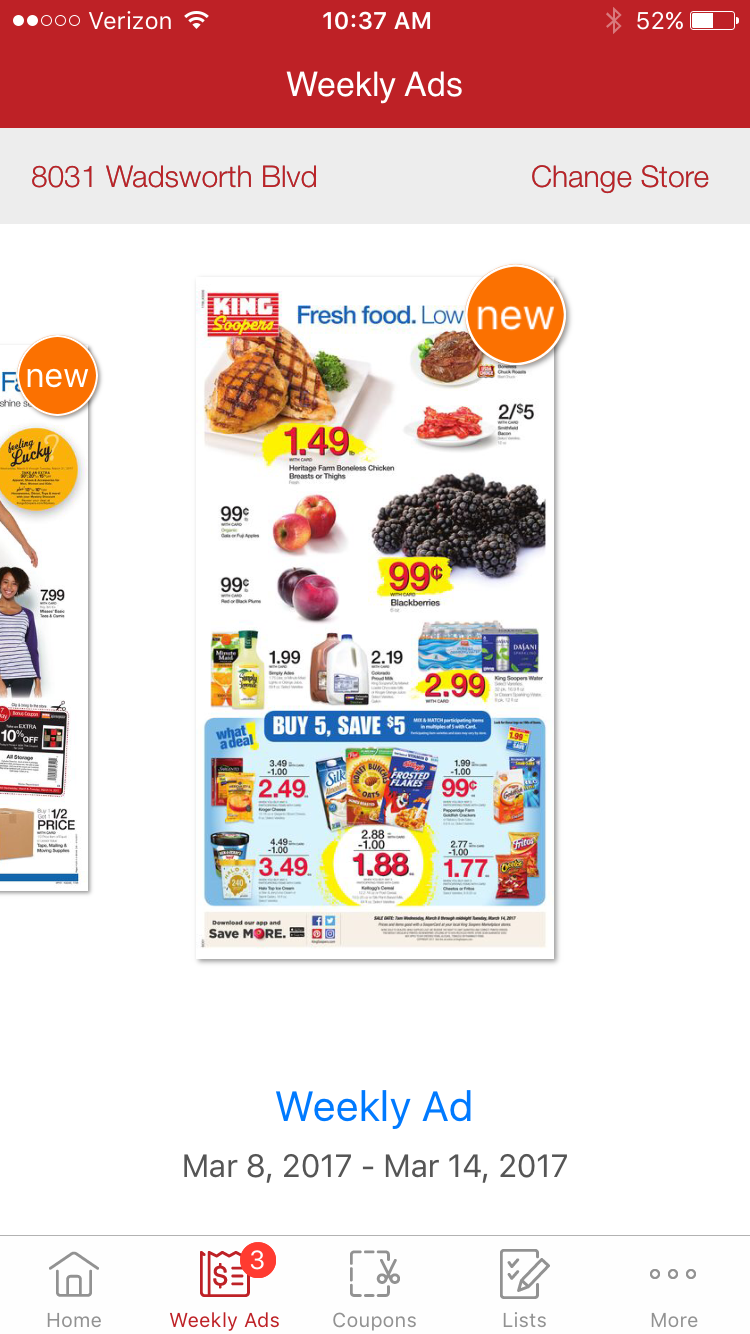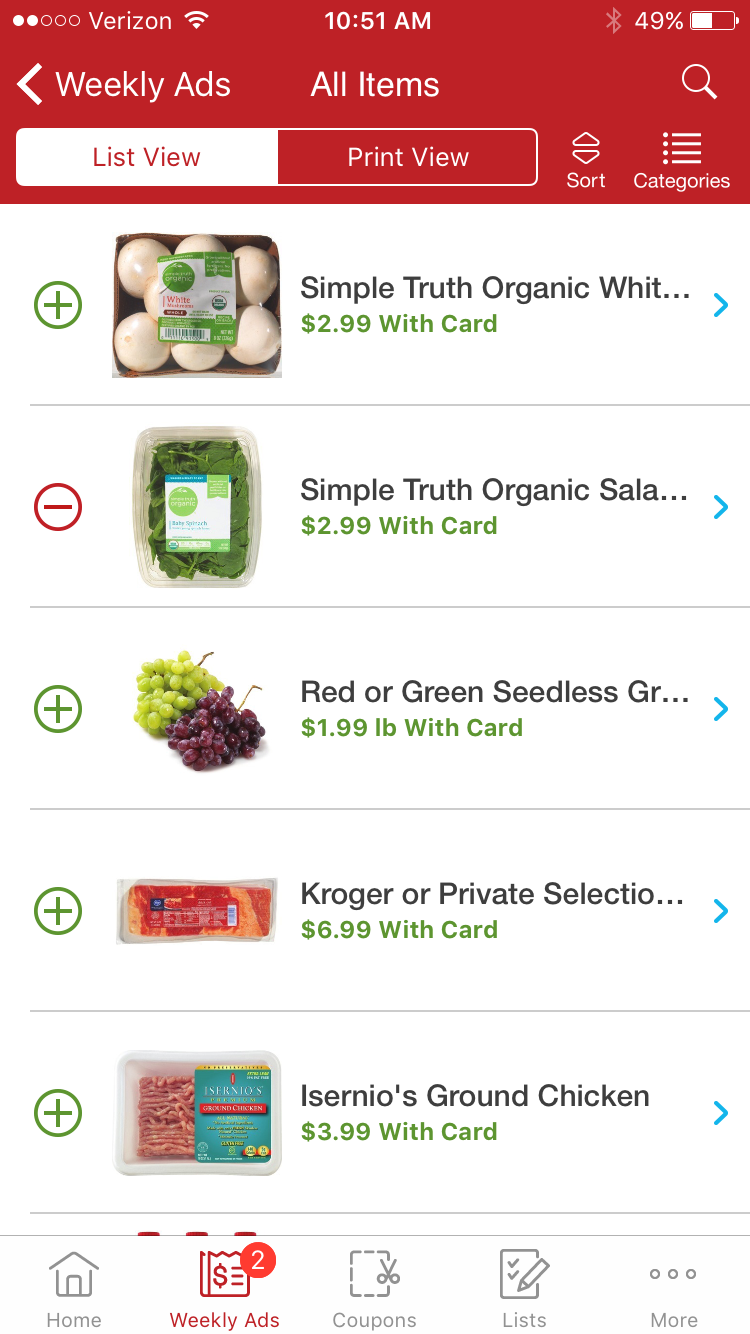 I also use the digital circular to help inform my menu plan, as well as remind me "Oh, I need that! And it's on sale!!"
How often have I bought something we were running out of only to see it on sale the very next week!
So I try to keep better tabs on things we're running low on, and keep my eyes open for sales on those items.
Whether you're a cooking newbie or a seasoned chef, you're probably an average, middle class American. Which means that every dollar counts. And there are many ways to shave dollars off your grocery bill here and there, and consistently browsing your store's circular and coupons is one of them.